Top 10 Places In NAVI MUMBAI To Roam
This the very first article I am going to publish. As I have already said, "You will get many crazy things here with no specific contractual intention but only for you to have some fun." As of now, we are going to discuss places in Navi Mumbai (cause, we are from Navi Mumbai. Yeah!). If we are going to get great support from you on this content yo dude! 😉 Be ready for next chapter of this. Top 10 Places in Navi Mumbai To Roam.
Top 10 Places In Navi Mumbai
First of all, keep this in mind that this chapter contains only NAVI MUMBAI and not MUMBAI. So you will never find bandstand and all stuff here in this chapter. If you're from Mumbai or Interested in another place just let us know that you are interested .That's what we want from you – SUPPORT.
As you have got an idea about this now, without further ado let's take turn toward our Journey to TOP 10 PLACES IN NAVI MUMBAI
1. MINI SEASHORE (Vashi)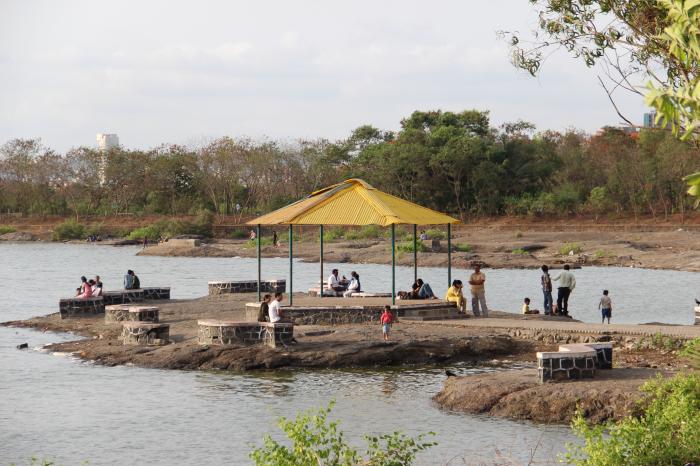 This front page of Vashi Mini Seashore also called as Juhu Choupati Of NAVI MUMBAI.
This is one of the best places you could hang out with. This place full of beauty with amazing seashore and jogging park attracts many peoples for walking and roaming. Boating and all services are also available here.
WANTED TO GET HERE???? Check Map Here
2. Sagar Vihar (Vashi)
This place (Neighbour of MINI SEASHORE) has another beauty alongside the Vashi khaadi and the above bridge is connected between Navi Mumbai and Mumbai yeah! If you are looking for silent or romantic place check out this.
VISIT THIS FROM MAP HERE.
3. Palm Beach Road
Don't go over this title. Oops! Actually this is the road but still, this amazing and silent place with no rush at all is a nice place for bikers and all. Usually, many bikers used to come here for riding and all things. If you are looking for a free road to riding check out this.
Interested??? MAP HERE
4. Parsik Hill (CBD Belapur)
This another mind-blowing beauty from Navi Mumbai will directly give you whole and soul peaceful image on Navi Mumbai. From this high ended Hill you can capture the beauty of Nature.
THIS IS ONE OF THE BEST PLACE YOU SHOULD VISIT. FOR MAP CLICK HERE
5. Mango Garden (Belapur)
GOOGLE MAP: Here
6. Inorbit Mall (Vashi Railway Station)
Google Map: Here
7. Raghuleela Mall (Vashi)
Google Map Here
8. Grand Central (Seawoods)
Google map is here
9. Pandavkada falls (Kharghar)
Google Map: here
10. Uran Beach (Uran)
Google Map: Here
Yeah! We are done, bro
Hope you liked this list. I think this is some of the best places you should visit if you are in or nearby Navi Mumbai.
This will give you the idea of how super cool and awesome is our Navi Mumbai.
And finally thanks for reading. Want next chapter??? Share this with your friends that's all:)
You don't need to do lot more things in this 🙂
Have a patience and focus on your goals. Make your goals possible and free up yourself to have look at this wonderful places.
That's it for now. We will see you in next chapter.
Thank you 🙂